Tuesday, 29 May 2007
(Or not, as the case may be)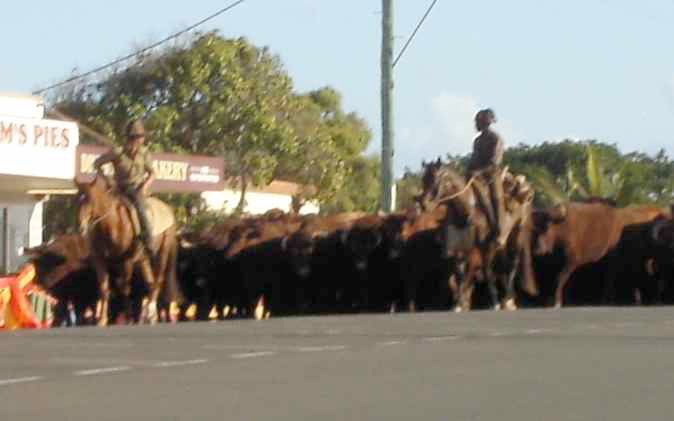 After the excitement of the first week, Week Two saw things settle into a pattern that will, I guess, continue through the rest of the shoot.
A change in location on the set meant that the old viewing area on the footpath outside the Grand View was out of bounds. Once the barriers were moved further back the public was much closer to the actual action, but that didn't necessarily mean that people had a better view....
At the same time, increased proximity gave a much clearer impression of the speed (and I use that word advisedly) at which filming actually proceeds.
While the action was centred around the jetty, distance prevented the observer from gaining anything more than a general impression of what was going on. Once the shoot relocated to Carney's Corner (which was, believe it or not, functioning as the Bowen offices of Queensland Transport throughout the proceedings) it was possible to watch from a distance of less than a hundred metres.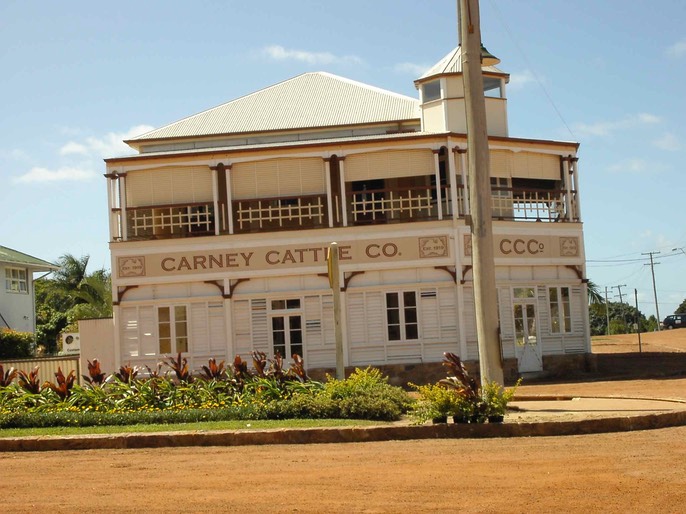 As filming has progressed, it has become increasingly obvious that the latest pastime for any Bowen residents with time on their hands is to pop down to the movie set and while away an hour or two in the hope that something might happen. 
Proceedings that roll on at a glacial pace may be as exciting as watching paint dry but, on the basis of last week's experience, in a race between moviemaking and drying paint, my impression is that paint is in the lead. But there's only a short-half-head in it....
 And while attention shooting-wise Carney's Corner and the stockyards there was really only one question that most people I encountered wanted an answer to? 
When are the bulls running?
I think it was the first question I was asked when I reported for duty just before eleven on the Monday morning, and I'm sure that if I'd been rostered on for Tuesday and Wednesday it would have been the topic du jour on those two days as well.
Gossip on the streets suggested that, while the rehearsals had seen the cattle proceeding around the block at a gentle trot, once the cameras were rolling for real the whips would be cracking and the herd would be running, at least for the last part of the circuit. The general opinion from those in the know on the subject of cattle and their welfare tended to discount any strenuous bovine activity in the middle of the day (be too hot for them) and so mornings and late afternoons seemed to be the most likely times.