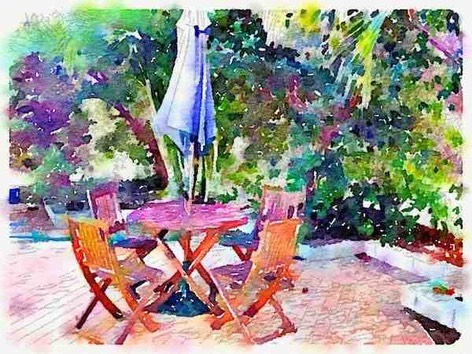 The Fiction Projects:
Dirty Work at the Crossroads is the tale of what follows winning a Lotto jackpot and purchasing a motel on the outskirts of a fictional almost-Bowen called Denison. The complete piece is currently undergoing an extensive rewrite. The First Instalment:  Pages     PDF
The Ballantyne series is a collection of shorter pieces that impinge on Australian politics in the twenty-first century through the thought processes of a maverick Labor Party Senator from the Northern Territory.

The Non-Fiction Projects
About The North: A fascination with the historical aspects of this part of Australia has prompted this multi-volume project. Titles in this series reports on the current state of play in each strand of the project.
Themes and Variations consider historical issues that impinge on About The North without falling into the parameters of the project. For example, can you "discover" something you already know about? When does something count as "discovered, and who should receive the credit for the "discovery"?
Reference Material effectively constitutes a filing cabinet for the digital content accessed through clickable links within the various non-fiction texts hereabouts. As such, the footnotes and lengthier pieces are grouped chronologically (Deep Time, Ancient Time, Historic Time and Recent Time). 
Sources and Readings provide the full text of copyright-free primary and secondary source material in the public domain cited in the various non-fiction projects.  
The Travelogues delivers accounts of our various holiday trips around North Queensland (The Big Back Yard), within Australia (Across the Wide Brown Land) and overseas (Further Afield).