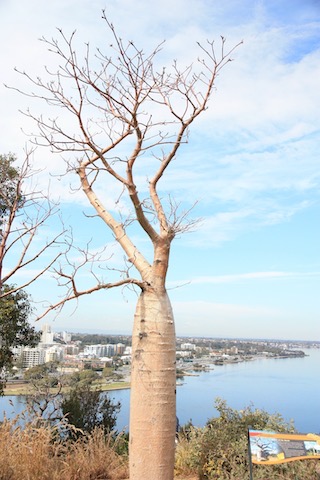 A glance out the window the next morning presented an aspect, predictably, substantially different from what had been on offer as dusk rolled in the previous evening. 
While the mist and mizzle didn't allow a great range of vision, the scenery was relatively lush. It offered the promise of rather spectacular views to the right-hand side of the train. Unfortunately, as previously indicated, we were looking to the left, where we had a view of hillsides rather than the depths of the Avon Valley. 
I could recall the Avon Descent whitewater race from the days when I watched things other than the cricket and rugby league on Channel Nine. I'm sure that, had we been looking out the right-hand side under conditions offering better visibility I'm sure I would have been impressed.
There were more pressing issues that needed our attention. 
Experience suggested the gap between finishing breakfast and the arrival at East Perth Terminal would be too small to allow for much packing and preparation. So it would need to be taken care of before breakfast. Before that could be done, there were two showers required. With the preliminaries out of the way, we were on our way to the Club Car. Then the call for the Red sitting came.