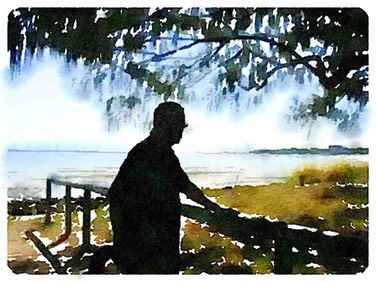 This incarnation of the site sees a consolidation of bits and pieces, now that we've moved into the realm of digital publishing.
Our publication list isn't extensive, but the reincarnated Little House of Concrete includes links to Hughesy's iBooks, starting with Across the Horizon: On the Road in Japan and Over the Horizon: Across the Wide Brown Land and Around the Big Back Yard soon to be joined by Over the Horizon: Into Europe and Over the Horizon: Exploring South-East Asia.
My novel Dirty Work at the Crossroads will be joined by Zen and the Art of Locating the Real Australia once I've finished an extensive rewrite.
The Writing is there to offer a little elucidation of those projects and present the Fiction and Non-Fiction projects in a browser-friendly format, rather than as an iBook or PDF (those are up there in Hughesy's iBooks). Everything else stems from the other writing projects that are aimed at filling in a retiree's days and keeping track of things I've read, seen and listened to.
There's further elucidation of the Who? How?  Why? and Where? side of things under Adverbially and content from the original LHoC website that couldn't be slotted in elsewhere is sitting there in The Original LHoC with separate pages that will take you to Hughesy's musings, rants and reflections on Music, Reading, Travel and Wine.