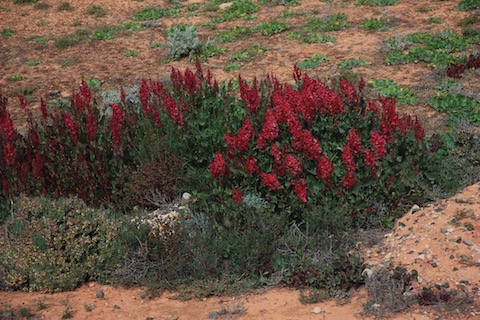 A little further on at Rawlinna a couple of stockpiles from the nearby limestone mine provided a break from unrelieved flatness. 
Six hours after we came into the Nullarbor, there was still no change as far as the skyline was concerned.     
That's not to suggest nothing caught the eye at stops to pick up mailbags in the middle of nowhere. At one of them, around lunchtime, there were colourful patches of red wildflowers.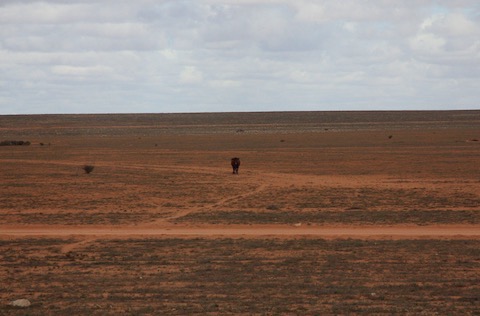 A bit further along, she sighted a solitary cow moving towards the stationary train as if intent on a rendezvous. At least that was the way it seemed from where we were sitting. 
After some time, however, the vegetation began to gain height. 
Before long, we found ourselves in scrub high enough to cut off the view to the horizon. 
I didn't note much in the way of intervening hills until the Blue Service was called for dinner, where I repaid the previous night's shout with a bottle of Tempranillo.