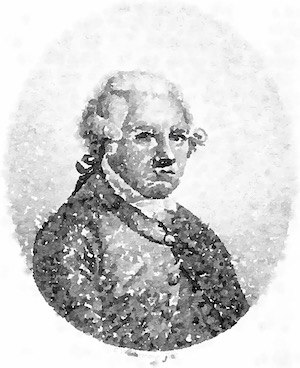 The Scottish geographer, hydrographer and propagandist Alexander Dalrymple (1737-1808) started his career with the East India Company in Madras. He became interested in the possibilities of the China trade, visited Canton, and subsequently found himself in Manila during the British occupation of the city between 1762 and 1764. While he was there, Dalrymple found Luis Váez de Torres' account of his voyage. 
After his return to London In 1765, he was elected a fellow of the Royal Society and was their nominee to command the expedition to the South Pacific to observe the transit of Venus in 1769. That position, however, went to James Cook, who went on to debunk the notion of a vast, populous Terra Australis Incognita in the South Pacific. As that concept's chief proponent, Dalrymple became Cook's bitter opponent, although that did not stop an appointment as the Admiralty's first hydrographer in 1795 after a stint in a similar role with the East India Company from 1779. His works included a two-volume Historical Collection of the Several Voyages and Discoveries in the South Pacific Ocean, along with thousands of nautical charts produced under his direction and significant contributions to maritime safety.
Although he made important contributions to marine cartography and mercantile matters and public affairs the Australian Dictionary of Biography describes him as "overbearing, opinionated and cantankerous, but also intelligent, enthusiastic and determined," and "ever ready to indulge in violent controversy."  The A.D.B. also notes "constant disputes with the East India Co. and the Admiralty, ... [and] a foolish and unnecessary vendetta against Cook."
He was also strongly opposed to the establishment of the penal colony in New South Wales, publishing A Serious Admonition to the Public on the Intended Thief-Colony at Botany Bay in 1786, arguing that the proposal was an attempt to violate the East India Company's monopoly.