Friday, 31 December 2010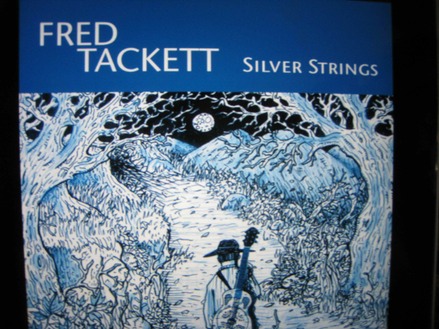 While there's no suggestion that Little Feat guitarist and all-round good bloke Fred Tackett's likely to give up his day job and embark on the rocky road of a solo career, his second solo project Silver Strings is a welcome addition to the collection of digital files on Hughesy's desktop machine. 
Anyone familiar with Fred's first solo project In A Town Like This will find more of more or less the same on offer here, and while it's no earth shattering revelation it's another thirty-odd minutes of tasteful acoustic guitar, upright bass from Dominic Genova, some cello from son Miles and Fred's warmly wistful vocals. There's a warm version of Down On The Farm's Be One Now alongside seven less familiar, but equally worthy tracks. There are plenty of less worthy ways to spend $10.49, so don't be one now, rock over to iTunes (or wherever) and buy one now!