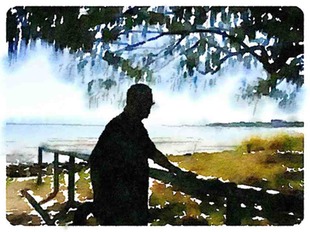 Glenn Shorrock turned up on Peter Thompson's Talking Heads on Monday evening, which took me back to The Twilights and Little River Band. Hardly Hughesy's cup of tea you might have thought, but if it wasn't for LRB I wouldn't have had the chance to catch Warren Zevon live in, of all places, Home Hill.
Working through the CD shelves on Tuesday afternoon I'd run across the Purple Hearts/ Coloured Balls Benzedrine Beat, and the search for a track listing on the net (after all it's much easier to cut and paste rather than type in the often lengthy details) took me to the Half A Cow website, where a subsequent look around revealed the existence of a Wild Cherries album, which was duly purchased and downloaded for later listening.
Those things certainly take you back.
While Hughesy, throughout the period involved, was a distant observer rather than an active participant in the southern music scene and I'm working on impressions rather than experienced actuality, I'd read extensively (including the weekly Go Set from late '66 until some time before its demise in 1974, and the book shelves include, among other titles, Iain McIntyre's Tomorrow Is Today: Australia in the psychedelic era, 1966-1970, so I suspect I'm not as badly informed as I might have been.
For a start it was obvious that while there was a distinct scene in each of the state capitals and some of the major regional centres, anyone who wanted to hit the big time needed to be in Sydney or, more particularly in Melbourne.
Indeed, on reflection, there's a pretty sound case for installing Melbourne as the hub of the Australian music scene, and a fair chunk of the morning walk was devoted to considerations of why this should be so.There are a couple of obvious factors behind that impression, and they're pretty difficult to counter if you're inclined to elevate Sydney into the prime position.