10 February 2012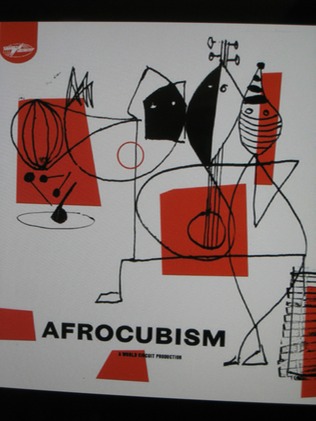 As stories of musicians' ill fortune go, it ranks not far from Leonard Cohen having to tour because his business manager stole his retirement savings. In 1996, Malian musicians Bassekou Kouyate and Djelimady Tounkara were invited by World Circuit Records' Nick Gold to Havana to record with a handful of Cuban singers and musicians. Depending who you talk to, lost passports, visa issues or better-paid gigs elsewhere ensured the Malian musicians never made it to Cuba.
Regardless of whether anything got recorded the studio had been booked and there was a bill that needed to be paid, and while the results after guitarist Eliades Ochoa matched an assortment of retirees with the session players assembled for the session were interesting, even an extreme optimist wouldn't have expected Buena Vista Social Club to sell more than eight million copies.
That success, along with the various spin-off projects that ensued, meant that it was a good fourteen years before Gold managed to get something like the line-up he's originally planned in one place to record. Full marks for persistence...
A blend of West African and Cuban elements might sound odd when you first come across it, but there's a general recognition that African music crossed the Atlantic on the slave ships and provided a basis for much of the music of the Americas, particularly the blues and jazz, though there are significant African influences in most variations on the Latin theme as well.
What's probably less well known is that the Latin, and particularly Cuban influences went back across the Atlantic, so you'll find significant Cuban influences in contemporary West African music. African liberation movements received substantial assistance from Cuba during the Cold War era, and nationalist leaders like Mali's Modibo Keïta promoted Cuban cultural influences as well. After all, as far as the Malians were concerned, the Cubans weren't French.
While the military-backed regime installed after the 1968 coup that overthrew Keïta encouraged authenticité through traditional African music, Cuban elements persisted in the background in outfits like Bamako's Rail Band, formed by the railway authorities to play near the main station for passengers waiting for their train.
Scheduling issues limited the recording sessions that produced Afrocubism to five days and ruled out lengthy rehearsals, so what's on offer here is drawn from seventeen tracks recorded live in the studio without additional overdubs or any similar frippery. 
In the intervening years a number of those who would have been in the original sessions have passed on, and here the personnel are Eliades Ochoa and members of his band Grupo Patria along with original Malian invitees Djelimady Tounkara (guitar) and Bassekou Kouyate (ngoni), and additional African stars in the shape of Toumani Diabate (kora), griot singer Kasse Mady Diabate and Lassana Diabate (balafon).