Monday, 18 February 2013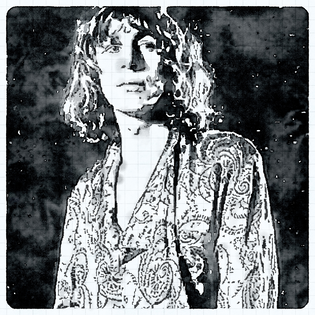 Bill Wyman may have written and recorded a little ditty called (Si, Si) Je suis un rock star, a wonderful little bit of fractured Franglais, but Kevin Ayers (16 August 1944 – 18 February 2013) lived it.
Actually, if the whispers and rumours are true, Ayers mightn't have matched the Stone formerly known as Bill Perks' reputation as a Living Sex Legend but he definitely seems to have managed more than his fair share, to the alleged discomfort of, among others, John Cale and Richard Branson.
His main claim to fame, however, lay in his involvement in the early incarnations of the pioneering psychedelic outfit Soft Machine, named for a William Burroughs novel, and in the subsequent string of solo albums he recorded for the Harvest and Island labels through the seventies.
Born in Herne Bay, Kent, the son of journalist, poet and BBC producer Rowan Ayers, who went on to become involved with the BBC2 rock programme The Old Grey Whistle Test, Ayers spent his childhood (between the ages of six and twelve, anyway) in Malaya, where, by his own account, he discovered a fondness for a slow, easygoing lifestyle, after his parents divorced and his mother married a district officer in the colonial service.
Returning to England aged twelve to attend the Simon Langton Grammar School in Canterbury, an alleged hotbed for teenage avant-garderie, he ended up as a key player in what became known as the Canterbury Scene, starting as a member of The Wilde Flowers, formed in 1963 with Robert Wyatt and Hugh Hopper and Richard Sinclair, who went on to form Caravan and Hatfield and the North. Ayers was, in his own account, asked to join the band because he had the longest hair.
In 1966 Ayers and Wyatt formed Soft Machine with keyboardist Mike Ratledge and Australian guitarist Daevid Allen, with Ayers switching from guitar to bass and sharing the vocal duties with Wyatt.