Tuesday, 15 February 2011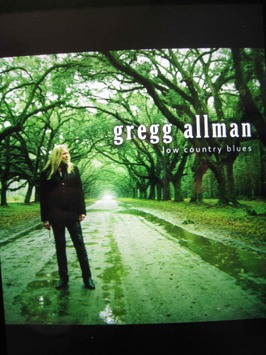 A glance at the track listing for Gregg Allman's first album of new material since 1997's Searchin' for Simplicity might have the average blues fan scratching his head with a What? This lot again? Floating Bridge? Devil Got My Woman? I Can't Be Satisfied? Checking On My Baby? Rolling Stone? 
Sure, the album's largely comprised of covers that may or may not have been done to death already (mileages will vary on that, of course) but there's a warmth to the performances that has me putting another large tick beside the name of producer T-Bone Burnett, who's done a wonderful job of matching Allman's world-weary drawl to classic material that fits him like a well-worn overcoat. 
Cut in an L.A. studio with a classy assembly of musos (most notably Dr John/Mac Rebennack on keys, Doyle Bramhall II on guitar and Dennis Crouch on upright bass) there's a comfortable retro warmth to a set of performances that were cut live in the studio and sound that way. Crouch, in particular, shines (as he did on the most recent Elvis Costello waxings, also Burnett-produced). Can't beat that slap bass. Watch your back Danny Thompson...
Links:
Classic Rock Revisited interview, following the release of the album