Tuesday, 30 November 2010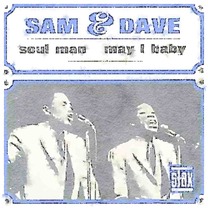 Some time in 1966 or early 1967, all the musically aware high school kids I knew trooped off to the Roxy Theatre in Townsville's main street to catch the feature-length movie version of the something called the T.A.M.I. Show. 
We didn't know much about some of the performers, though there were plenty of names from the Top 40 - Jan & Dean, The Ronettes, Gerry & The Pacemakers for a start - but what really mattered to us was the small fact that the headline act was the Rolling Stones. 
That's what we were there for. 
Maybe if we'd been capital city kids it wouldn't have seemed such a big deal, but there was no way known we were ever likely to get to see the Stones live (or so we thought - the possibility that they would still be on the road forty years later wouldn't have occurred to us). So off we went, ready, willing and able to sit through some lightweight fluff because at the end of the show we were going to see some authentic rhythm and blues from the Stones. 
The rashness and foolishness of uninformed youth....
Forty years later I can't remember the running order, but Chuck Berry and Bo Diddley were pretty good. We knew them from the Stones connection, and we knew the Motown acts from the radio, so The Supremes, Marvin Gaye and Smokey Robinson weren't a surprise, but there were two staggering performances before the Stones came on. 
The first was Ike & Tina Turner.
The second was James Brown.