Saturday 31 December 2011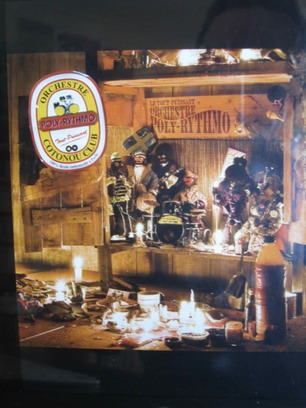 The process of discovering West African music goes one step further with this studio album, the first in twenty years, by TP (that's tout puissant or all powerful) Orchestre Poly-Rythmo de Cotonou, who hail from Benin's largest city and seat of government. 
If your West African geography's not what it might be, the capital city's Porto Novo and you'll find Benin right on the western border of Nigeria. 
Dating back to the mid-sixties and boasting an extensive discography (over fifty albums and a hundred singles) there's plenty to investigate assuming that this effort, recorded in Paris on vintage analogue equipment, is the sort of thing that floats your boat. It's a lively affair, combining traditional elements, Afrobeat, jazz and funk influences. 
There's more than a touch of Voodoo lurking there and will undoubtedly be having an adverse effect on Hughesy's credit card balance over the next few months, a process that has already started with the 32-minute $8.99 1st Album.