Thursday, 8 October 2009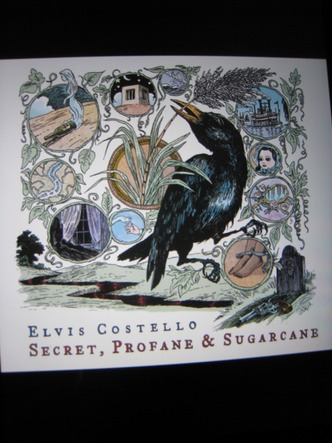 I recall a some rock star attributing Elvis Costello's popularity among music critics to the fact that they look like him.
Coming from someone who probably sported Big Hair and an IQ in inverse proportion to the quantity of torso on display the comment was more than likely in response to rave reviews of Costello's latest offering vis-à-vis trenchant criticism of Big Hair Dude's most recent effort.
No, if Costello rates highly among rock critics and the music freak fraternity in general, it's not because he looks like one.
It's because Costello displays most of the characteristics of music geekdom along with a creative talent far in excess of the usual music freak allocation. 
In other words, music geeks are attracted to Costello's work because he's one of them.
Of course, when you're talking music geekery you're talking widely divergent points of strongly held view and radical changes of opinion that are likely to occur at the drop of a hat, so what was top of the personal pops last week is likely to be absolute anathema next week.
Costello, of course, tends to change his musical direction almost as often as some of us change our shirts.
Taking a glance at the albums that preceded his current release, Secret, Profane & Sugarcane, there's last year's semi-indie-stealth Momofuku, 2006's The River In Reverse (R&B with Allen Toussaint) and My Flame Burns Blue (big band collaboration with the Metropole Orkest), 2005's Piano Jazz with Marian McPartland, and Il Sogno (classical) and The Delivery Man (roots rock) from 2004.
And that's just the last five years...
It's fairly obvious that thirty-something years into his career Costello's modus operandi is to write first and figure out what to do with the results later. 
In that regard it helps to be able to call on a variety of collaborators, co-writers, session players and production teams. Coming into Secret, Profane & Sugarcane, we're back in Coward Brothers territory with T-Bone Burnett twiddling the knobs, but before anyone starts expecting King of America Mark II Elvis doesn't really do reruns even though the album contains repeats of All This Useless Beauty's Complicated Shadows, I Dreamed Of My Old Lover from The Delivery Man, a new Hidden Shame and covers of Changing Partners and (on the iTunes version) The Velvet Underground's Femme Fatale.