Monday, 13 May 2013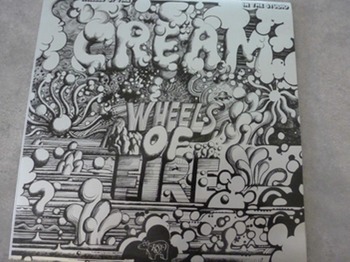 Never mind the release dates, check the session chronology and you've got a rather remarkable couple of quantum leaps from Fresh Cream (various dates, July to October 1966) to Disraeli Gears (three and a half days in May 1967) to Wheels of Fire (basic sessions at IBC Studios in London in July and August 1967, overdubs at Atlantic Studios in New York City during September and October and some finishing touches at the same location in January and February 1968), basically at times the band's hectic touring schedule allowed.
That's sort of twelve months from something approximating Well if we're going to make a go of this we're going to need some product to sell to an exercise in tweaking the boundaries of what was possible on a rock record, and not just on the studio side of things. Producer Felix Pappalardi arranged for a mobile recording setup from Los Angeles to be shipped to San Francisco to record shows at the Fillmore auditorium and the Winterland Ballroom. Pappalardi and recording engineer Bill Halverson recorded six shows split between the two venues, and what didn't end up on the Live at the Fillmore half of Wheels of Fire ended up on two volumes of Live Cream.
As far as Disc one: In the Studio is concerned, it starts with a monumental roar in the shape of White Room's multi-tracked guitar, single strings feeding back while the tympani pound and the bass thunders, and the recording details of this one track are mirrored throughout the rest of the album. Initial sessions at IBC Studios in London in July and August 1967, overdubs in New York in September and October and the wah wah effects inserted at Atlantic Studios in early 1968.