Tuesday, 23 August 2011
Lyricist half of songwriting and record production  duo with Mike Stoller (25 April 1933 – 22 August 2011), born Jerome Leiber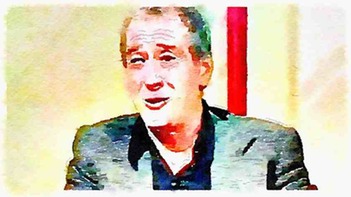 They mightn't have been the first names that spring to mind when it comes to questions about people you'd make interesting dinner party guests but anyone who's seen Jerry Leiber (25 April 1933 – 22 August 2011) and his songwriter Mike Stoller on one of those birth of rock or popular music since World War Two documentaries would know they'd make a pretty good double act as dinner party raconteurs.
They weren't that shabby in the songwriting department either, but now that Jerry Leiber has left us it'd be down to Mike Stoller to recount single-handed the story about his holiday in Europe, paid for from the songwriting royalties from a song called Black Denim Trousers and Motorcycle Boots, covered as L'Homme à la Moto by Edith Piaf and another number called Bazoom (I Need Your Lovin') by The Cheers.
Stoller travelled with his first wife, met Edith Piaf while they were over there and returned to New York on the Andrea Doria, the liner that collided with the east-bound MS Stockholm off the fog bound coast of Nantucket, Massachusetts.
After the collision, with the ship listing heavily to starboard, half the lifeboats were useless, but the design of the ship kept it afloat for eleven hours, long enough to rescue 1,660 passengers and crew. Forty-six passengers were killed in the collision, but with the survivors being ferried into New York it would come as no surprise to find concerned family  members and friends at the disembarkation point to greet the survivors.
Leiber met Stoller with a dry suit and the news that they'd just scored a Number one hit with Hound Dog.