Friday, 31 December 2010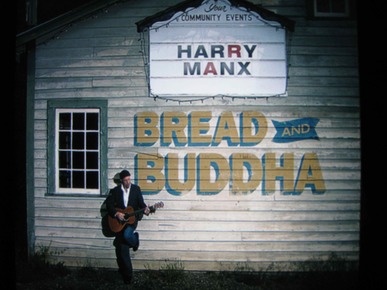 Saying that anyone who's familiar with Harry Manx's work won't find much that's surprising on Bread and Buddha, might seem like damning the album with faint praise, but if you're familiar with the man and his work you'll know pretty much what to expect.Working down the checklist you can tick off the usual elements you'll find in a Manx concert or recording - wordplay in the title, mixture of covers and original material, tasteful instrumental virtuosity, warm vocals, sense of understatement, mixture of acoustic guitar and mohan veena...
The major issue is probably whether you really need that blend all over again. I do, but then I don't have everything he's ever done and tend to use what I have as background music while reading rather than something you focus your attention on. For those unfamiliar with Mr Manx, it's not a bad place to start your investigation, while older hands might find themselves raising a few issues regarding repetition.