Friday, 31 December 2010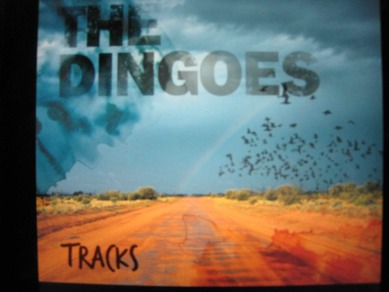 Having bought and appreciated (it's not the sort of album you can enjoy, at least not in the good fun times sense of the word) the bleak atmospherics of Broderick Smith's Unknown Country, news that The Dingoes were back together for a reunion album meant that Hughesy was always a likely candidate when it came to buying Tracks. While Unknown Country definitely won't get your toes tapping or crowds dancing in the street it was a timely reminder that Broderick Smith has one of the great Oz Rock voices, and one that's far worthier of commercial success than the likes of Jimmy Barnes. On top of that, the impending cross-country odyssey on the Indian Pacific needed some new Australian content in the soundtrack, so I bought a copy of The Dingoes to go with Tracks. It's a good way to spend $16.90 at iTunes.
From the opening surge of Kerryn Tolhurst's Right To Your Door, Tracks flows along in a natural continuation from the seventies Dingoes, fulfilment of Tolhurst's aim to create something that sounds like they'd spent the last three decades as a working unit.