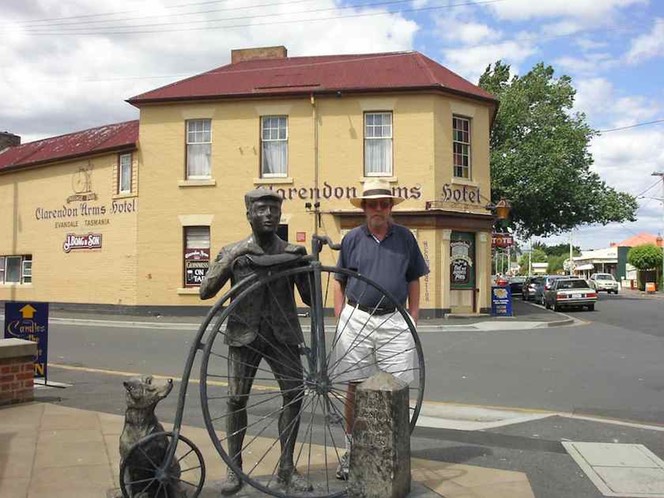 From there we turned off onto a track that took us under the Batman Bridge, past a stone convict-built Presbyterian church and on to Holm Oak Vineyards, where I weakened and shelled out for a dozen of the 2005 Riesling (Halliday rating 94). 
After lunch, since we still had time to kill before check-in opened, we headed past the airport back to Evandale for a final wander around historic buildings before we departed.
True to form, the departure was later than advertised. 
I'd predicted that when we heard the Virgin Blue flight which would be boarding through the same Gate, we would be using was delayed. 
Still, we arrived at Tullamarine in daylight and managed to beat most of the mob onto the Skybus, so we got to sit for the twenty-minute trip into the city.