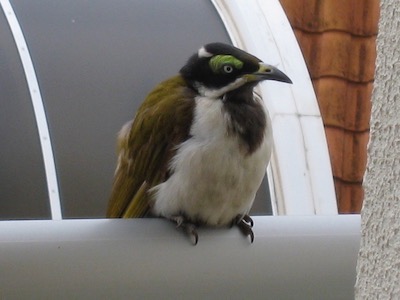 C'est La Guerre was always likely to figure in calculations given it was the less fancied of the Lloyd Williams-owned runners and Fred Dagg once rendered the phrase C'est magnifique mais ce n'est pas la guerre as It's magnificent, but it's not the railway station.
Anyway, once the Cup selections had been worked out the rest of the day could be spent reading the Weekend Australian, doing a quick lap around Australia Fair shopping centre to obtain provisions and taking a phone call from my brother to discuss issues relating to the unit and other elements of my late father's will.
Five-thirty found me engaged in dinner preparations so that I could get my fix of The Einstein Factor at half six and while away the time between the seven o'clock ABCTV news. 
We followed that with the final instalment of The First Australians on SBS at eight-thirty before a slightly later than usual stagger into the cot, working on the principle that a late rise the next day would help fill in the waiting time before it was time to head towards Adelaide via Coolangatta Airport.