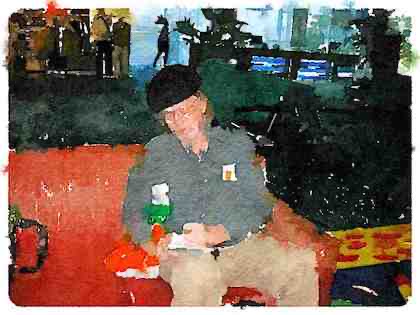 It hasn't always been the case, but these days, when we go on holidays, I try to keep a written record of where we went and what we did while we were there. 
And when we return to The Little House of Concrete those details get written up, with additional historical, geographical and anecdotal material.
That didn't happen before Baz, Nicole and Hugh came to town to film Australia in 2007.
So while earlier road trips around the North, down to the Hunter and our Victorian odyssey in 2006-07 would be prime candidates for the same treatment we didn't record the details at the time. 
Hughesy wrote up his experiences with the movie volunteer crew in the initial incarnation of the Little House of Concrete blog and promptly set about looking for other topics to write about.
Around six months later we headed to Tasmania, so I blogged about that as well, and followed it up with further efforts detailing trips to Japan and South Australia in 2008.
Those earliest pieces on this part of the site were scrawled out longhand and typed up after the return to base.