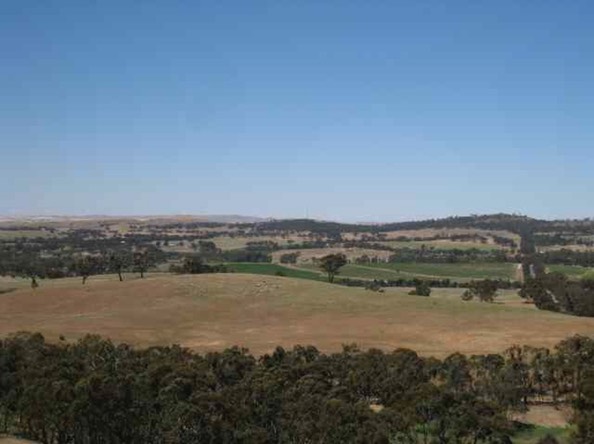 I was particularly looking forward to our next stops in the Polish Hill River sub-region.
With lunch out of the way (and exceptionally delish it was), the plan was to backtrack to Wild Saffron, pick up something for dinner for the next two nights followed by a flying visit to base camp to put the tucker in the fridge before setting out to taste some more.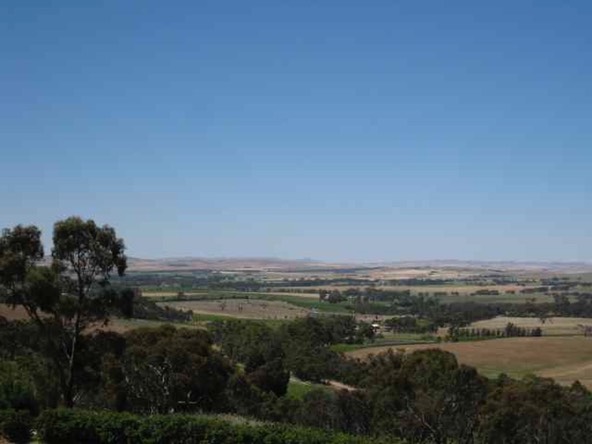 Arriving at Wild Saffron, the lasagne wasn't available until after four and would feed four (which was probably two too many), so we opted for a couple of Thai beef salads from the fridge.
A few years ago our local bottle shop had discounted stocks of the Paulett Polish Hill River Riesling, most of which found their way to the Little House of Concrete. 
They had renewed my long-standing interest in Riesling, so I was looking forward to a visit and taste. 
Apart from a five-star rating from Mr Halliday, the note on the iPod mentioned magnificent views across the Polish Hill River region. 
As we pulled into the car park and looked across the countryside words like gob-smacked sprang to mind.
The tasting notes I scribbled while I was there disappeared somewhere along the track.