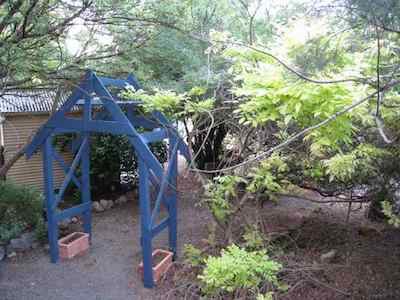 We've stayed in a number of similar establishments in a variety of locations over the past few years, and while all of them had their particular strong points...
Tuscany was definitely among the very best of them. For some, the fact that the Main North Road runs past the front door might be a problem, but the passing traffic noise wasn't enough to disturb a good night's sleep. 
Thunder, on the other hand, was a different proposition.
Each morning we'd managed a hearty breakfast from the provisions supplied, and that was after we'd fashioned a light supper out of the supplies on the first night. 
There was plenty of room, the view from the upper levels of the building was fantastic, and everything that we needed was on hand, even if an item sometimes took a little finding.
A sauna and access to bicycles were a definite bonus as well. If we're back in the area and Tuscany is available I don't see any point in looking elsewhere.