Once the car had been returned I'd been quietly hoping actual or impending rainfall would give us an excuse not to hoof it over five or six blocks to the Hotel Grand Chancellor, but that wasn't to be so we set off with Hughesy lugging the luggage as Madam led the way. 
A sudden change of direction resulted in remaining handle on Madam's sports bag snapping (t'other had decided to break en route to Meleden Villa), which complicated matters. Checking in incorporated inquiries about places where we could buy a replacement.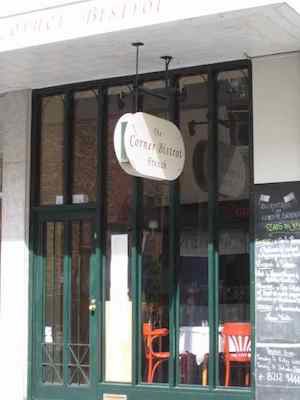 Once the purchase had been accomplished we were at a loose end apart from mundane matters like finding a venue for lunch. 
We settled on an upstairs Italian eatery where my lasagne was dwarfed by Someone Else's order of calamari, chips and salad.
As we paid the bill I spotted a consequence of anti-smoking legislation currently stalking the nation, a notice stating that, because of the number of patrons stepping outside for a ciggie and then failing to return, customers requiring a nicotine fix were required to lodge their wallet, credit card or car keys as a deposit.
We took our time walking back to the hotel through the Rundle Street Mall and got back to base around three, which gave me time to catch up on the travel journal while Madam rested before a late afternoon stroll to scope out the neighbourhood.
A phone call advised us the planned dining arrangements were a late scratching, so we wandered off around six looking for an interesting option in the Hindley Street end of town.