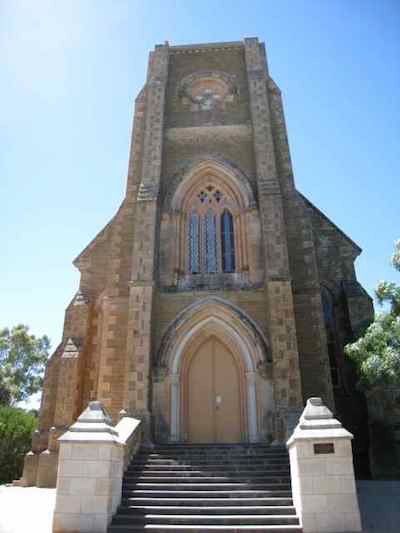 As we moved towards the top of the range the quality, already almost stellar, made a succession of quantum leaps.
The 2005 First XI Cabernet (100% from Coonawarra $55) was stunning, and the Benbourie Cabernet Sauvignon (100% Clare $90) was sublime.
With the 2005 The McRae Wood Shiraz things just kept getting better. 
By the time we reached the summit (2005 The Armagh Shiraz $195), I'd run out of superlatives.
Walking out of the tasting room it was just as well we were about to make a diversion before the next winery because the palate (and the mind) needed time to clear after what we'd encountered.
We stopped at the lookout atop  Quarry Hill for a spectacular view over the Polish Hill River and headed on to the Sevenhill Cellars, where Madam had a wander.
Meanwhile I sat in the car trying to gather my thoughts before the next flurry of activity which was going to feature a succession of more five-star wineries.