En route, we diverted to Three Wishes Vineyard, partly because it was on the way, partly because it was open on weekends but mostly because I was after something to drink after dinner.
Like the other wineries, we visited there were only a handful of wines on offer. 
Airline baggage limits and the cost of freight to the Deep North tended to rule out significant purchases but it was evident if this was any indication of what lay in store, we were in for a very good time indeed.
In the end, I opted for a bottle of the Land Bridge Pinot Noir, mainly because I thought that red was a better post-prandial choice. 
I would have loved to have had the option of buying extra bottles if we weren't limited by time, budget and baggage constraints. The Riesling, in particular, is worth going back for.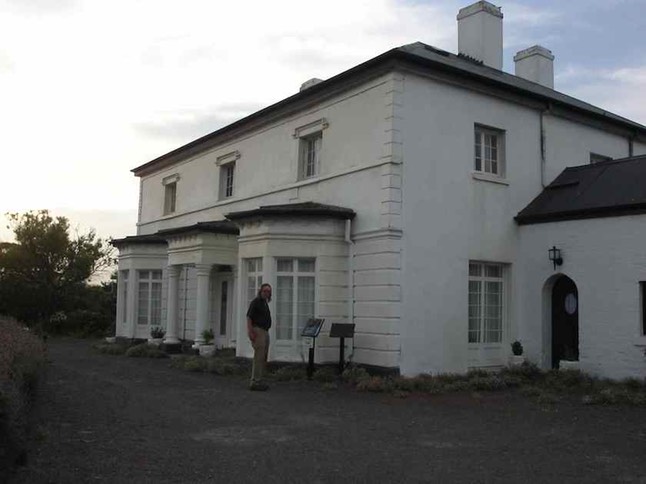 Our accommodation in George Town was  The Grove, an elegant stone house built in 1829. 
Once we'd checked in, we discovered the only historical walk option comprised a long wander around sites scattered through what was, in essence, a bit of suburbia.  
If we hadn't experienced the highlights mentioned above in the preceding twenty-four hours, we might well have been inclined to follow the route laid out in the guidebook but opted for a drive out to Low Head instead.