Of the five ranges on offer, I ignored the Promised Land ($13) and 80 Acres ($15). Both are widely available and frequently discounted. Instead, I worked through the Estate ($18), Jaraman ($24.50 whites, $29.50 reds) and St Andrews ($35 whites, $60 reds) ranges. The whites were all good, with the Riesling offering everything you'd expect from quality Clare Riesling. I particularly liked the Estate Gewurztraminer and the two Chardonnays.
But the reds were outstanding. 
Madam was particularly taken with the St Andrews Cabernet Sauvignon which she liked more than a certain nameless, but quite pleasant drop we'd encountered at twice the price. 
We don't get to try a lot of $60 wines, but from our limited experience, the St Andrews reds punch well above their weight.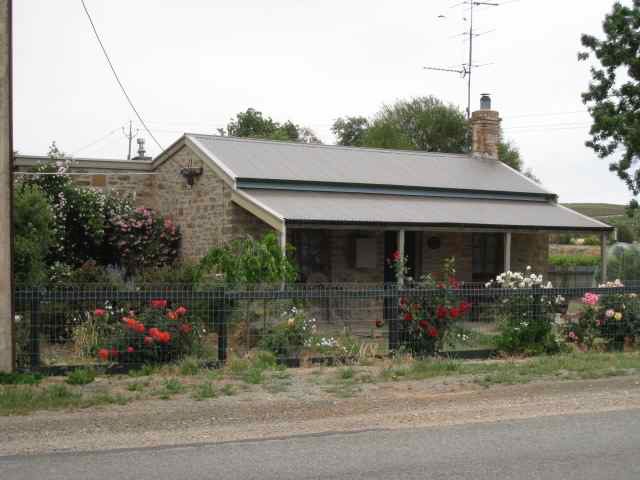 Back in the car, we headed past Eyre Creek (closed, as expected) towards O'Leary Walker, only to find it closed for renovations, which I guess have to be done some time. So we moved on to Mintaro Cellars (closed, racing suspected) before deciding we might as well head back to base to catch the race.
As it turned out, we should have checked the starting time and turned on the TV in time for the end of the presentations. 
At least it gave me some time to work on the trip diary before a stroll along a section of the Riesling Trail, a sauna for Madam and a light supper washed down with the complimentary bottle of Annie's Lane Riesling that was waiting for us on arrival.