The flight to Launceston departed mid-afternoon, and Madam had an opportunity to indulge in retail therapy before lunch and the transfer to Tullamarine where we had another delayed departure.
Launceston Airport is comfortably south of the city itself.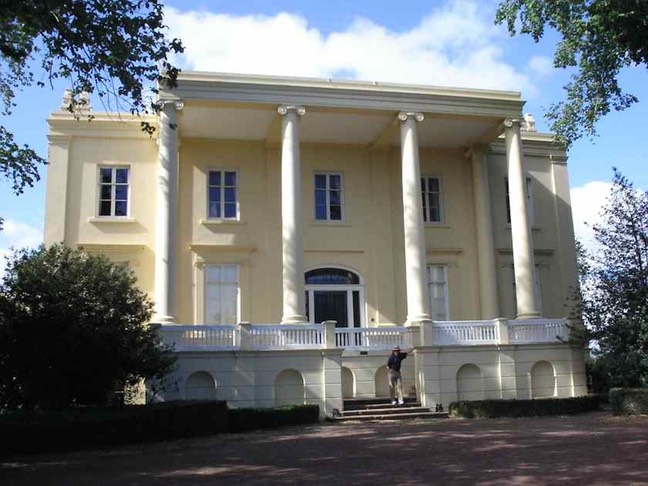 Once negotiations associated with car rental had been completed, we headed a little further south to the accommodation at historic Clarendon House (one of Australia's great Georgian Regency houses) on the banks of the South Esk River - the river that runs through The Gorge in Launceston.
The mansion itself was built in the 1830s for James Cox, a  grazier, merchant, and son of the man who supervised building the first road over the Blue Mountains in New South Wales.
On arrival, we found a wedding reception in progress and decided the festivities did not need to be disturbed by mainlanders in search of their overnight accommodation. 
A phone call was all that was needed to catch up with the proprietor, locate the accommodation and arrange for dinner and a bottle of wine.
Dinner was a steak dish and a seafood platter, both part of wedding catering arrangements, and the request for a bottle of something red resulted in a Yalumba Y Series Merlot at a standard markup rather than the bottle of expensive and extravagantly marked-up wine a less considerate operator might have chosen.
The accommodation in a cottage that dates back well into the century before last was comfortable and delivered a good night's sleep completely undisturbed by revelry occurring across the paddock.