Tuesday, 24 May 2011


The Randy Newman Songbook (5* if you don't already own the original albums)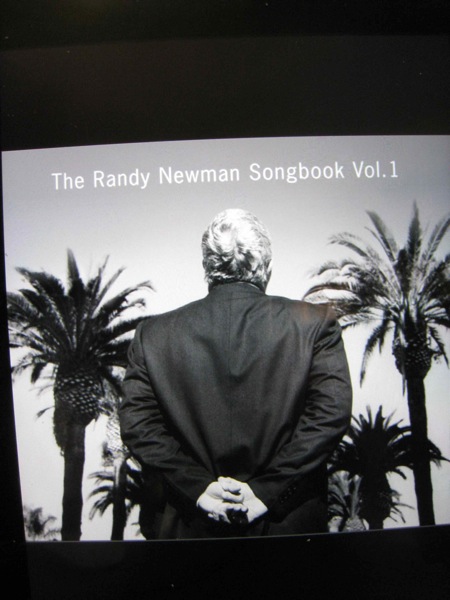 Having been on board since 1972's
Sail Away,
and with at least two copies of most items in the man's discography under the buying belt, the appearance of
The Randy Newman Songbook Vol. 1
back in 2003 was one of those events that was noted in passing with an I
'll get around to buying that some day
, and if that some day turned out to be around eight years later there are some cogent reasons behind the delay.
I mean, who really needs another version of some great songs when there's no variation in lyrical content, and the new versions are a straight vocals and piano run through tracks that, largely, you already know and love deeply?
A look at the track list reveals a couple of instrumentals I didn't already have, but when it comes down to tin tacks I wasn't sure I needed another
Louisiana 192
7 when I've already got the original version on
Good Old Boys
, along with another couple in various guises.
I mean, there's nothing new about the material and nothing significantly different about the arrangements once you've stripped away the orchestrations and removed the likes of Ry Cooder and Jim Keltner from the recording studio.
Actually, as it turns out, I do.
With the southern road trip out of the way our next travel gig is a trip south in July to catch Mr Newman in concert with the Queensland Symphony Orchestra and with The Randy Newman Songbook Vol. 2 as the featured disk on
The Planet
, I couldn't help reflecting on how marvellously well Randy does the
man at the piano
bit.
For long term fans, of course, there's nothing here to blow your socks off apart from those wonderful songs and a wry performance that comes remarkably close to the ambience of having the man tinkling the ivories right there beside you in your living room or wherever you happen to be listening.
But, when it all comes down to it, it's all about the songs and after more than forty years hasn't he come up with some absolute crackers?
Lonely At The Top
,
God's Song (That's Why I Love Mankind)
,
Louisiana 1927
,
Living Without You
,
I Think It's Going to Rain Today
,
You Can Leave Your Hat On
,
Marie
,
Sail Away
,
The World Isn't Fair
,
Political Science
and
The Great Nations Of Europe
…
And that's just the edited highlights of
Volume 1
...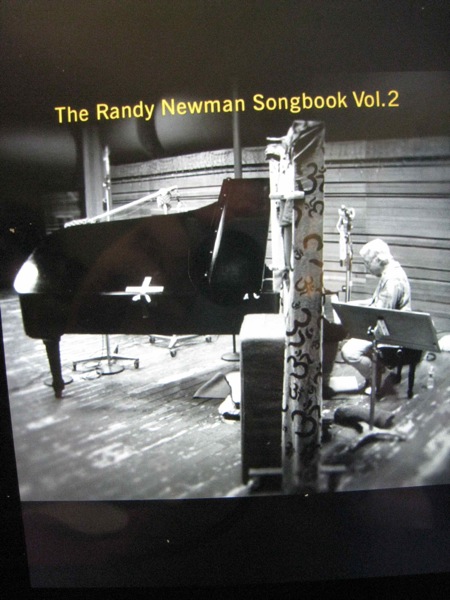 Of course, with those already done first time around, things drop off slightly for
Volume 2
, but there's still
Dixie Flyer
, the once lightweight but increasingly relevant
Yellow Man
,
Losing You
,
My Life Is Good
,
Birmingham
and
Last Night I Had a Dream
.
And it's not as if he doesn't have the material to make a decent third volume, and that's without Hughesy's long-hoped-for reworking of his earliest material, largely written for other voices.
He''s still got room for, say,
Davy the Fat Boy
,
I Want Everybody to Like Me
,
Love Story
,
Mama Told Me Not To Come
and
Rider In The Rain
for starters, and I'd love to hear what he could do revisiting
I've Been Wrong Before
,
Simon Smith and the Amazing Dancing Bear
and, most particularly,
So Long Dad
.
If you've already got the albums or the
Guilty: 30 Years of Randy Newman
box set, the two
Songbooks
might not seem essential, but if you're new to the man and his music or only know the name from his movie soundtrack work or
Short People
they're a bloody good place to start acquainting yourself with one of the all-time great songwriters.