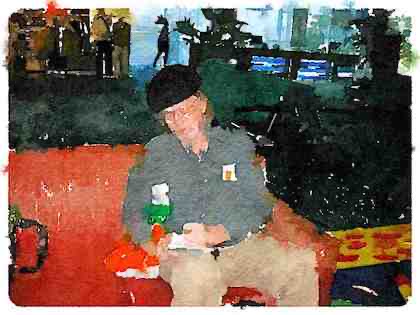 An hour and a bit five mornings a week on a regular circuit around the streets of downtown Bowen provides plenty of time for thought. Over more than a decade, those thoughts have been transferred into text. Some of that text appears in the Little House of Concrete family of blog sites. 
Bowenwood: Back in 2007, Baz Luhrmann and company spent three months transforming three hectares of ground behind Bowen's Front Beach into a movie set. Here's an observer's take on what went down there. Most of the recent output, however, is directed towards larger, long term endeavours:
The Fiction: Two novels complete; various other projects in the pipeline.
The Non-Fiction Projects: A long-standing interest in Northern history has resulted in a growing body of writing About The North. Along the way, we've also managed to fit in a bit of travel. Around the Big Back Yard deals with local excursions, but we also have ventured Over the Horizon, Across The Wide Brown Land and Further Afield.
Resources developed and consulted in association with those non-fiction projects may also be of interest to a wider audience.